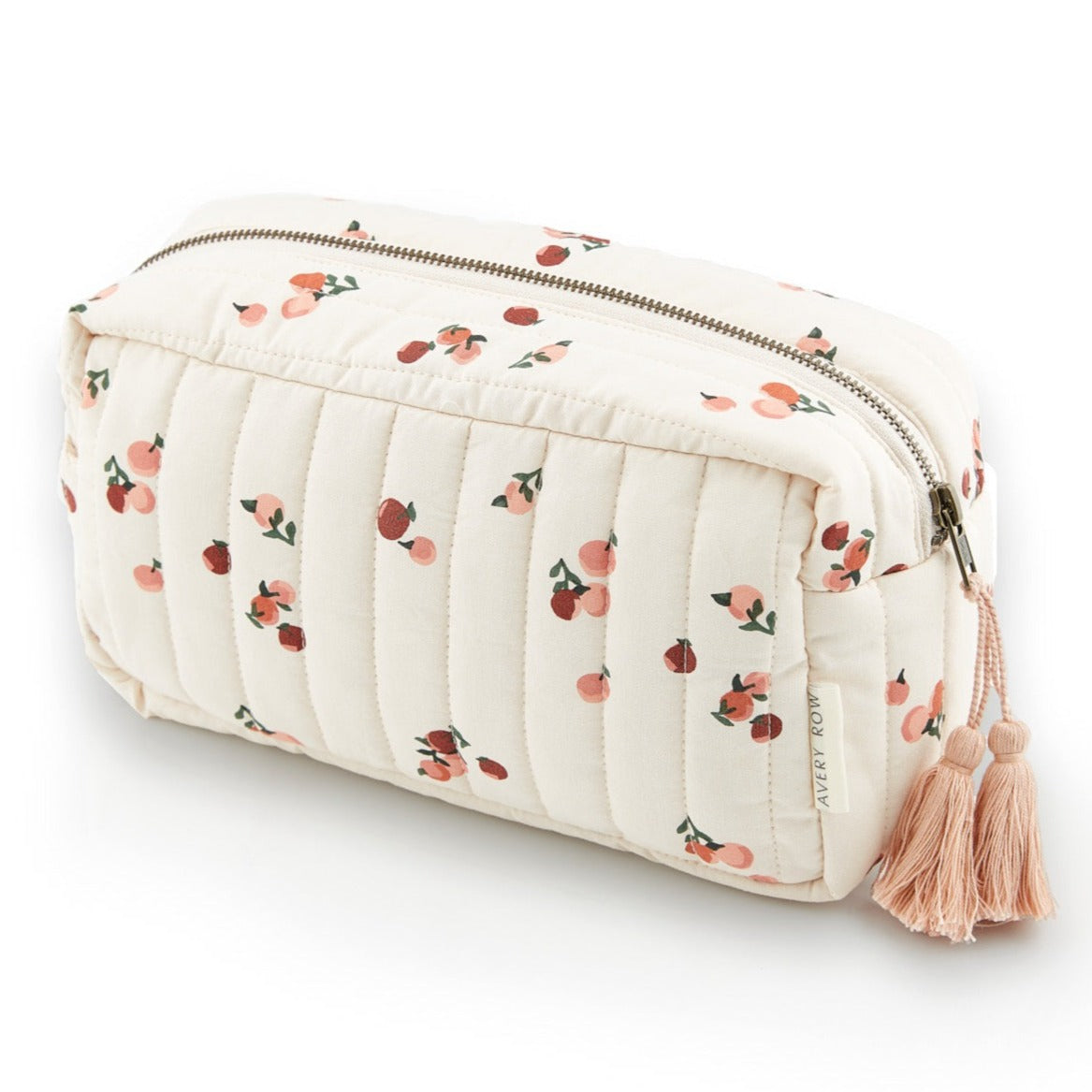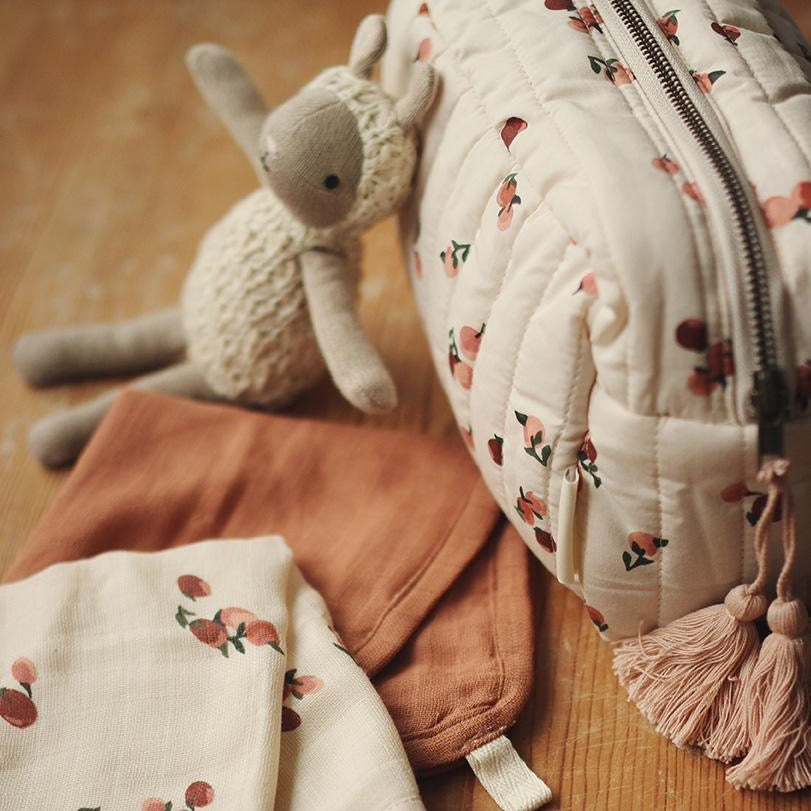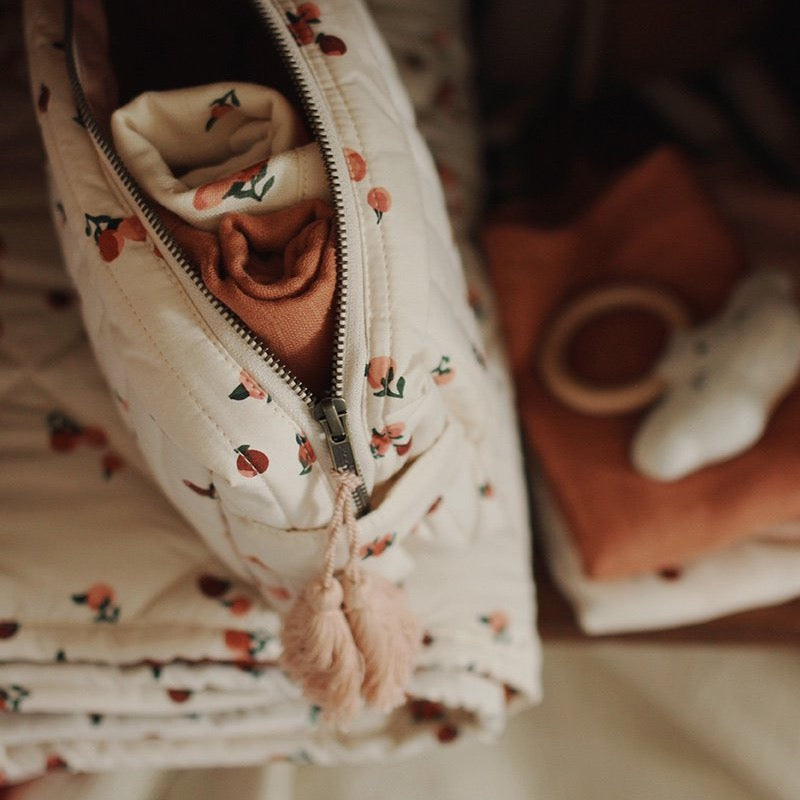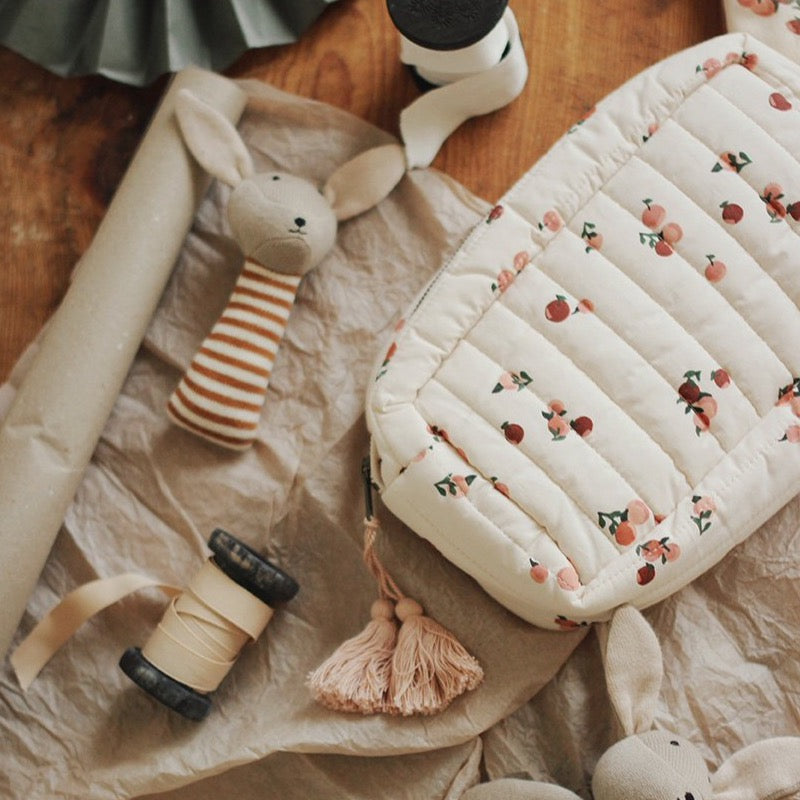 Description

Specifications

Instructions
Our organic quilted wash bag comes in our unique prints with a stylish tassel. A beautifully designed, practical pouch for parent or baby to store your toiletries, make up, and more or nappies and creams. It also has a handy elasticised pocket inside. The product that is for parent and baby and has an infinite number of uses.

The Peaches print is inspired by the rich earthy tones that come from this luxurious fruit and focuses on the natural, organic form. It has been designed to be a gender-neutral print that works in all seasons.
Manufactured by suppliers with the Oeko-tex Standard 100 certificate.
Free shipping on orders over £85
Subscribe and get 10% off your first order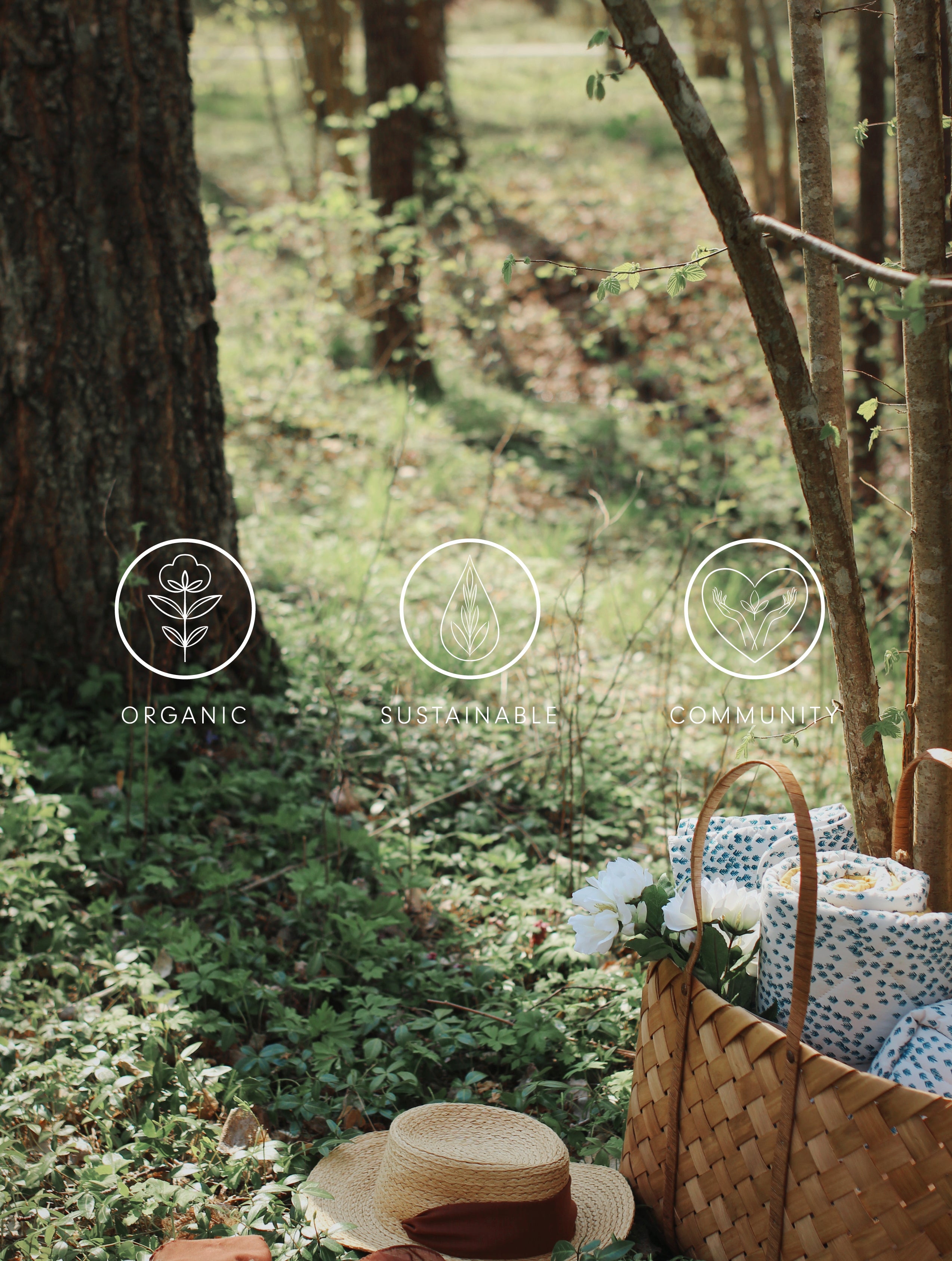 Sustainable by design
All of our print collections reflect our love for Mother Earth and we want to go above and beyond to protect her. Our print collections aren't just for one season, they stay for years. We don't design for the short term, we design style that lasts.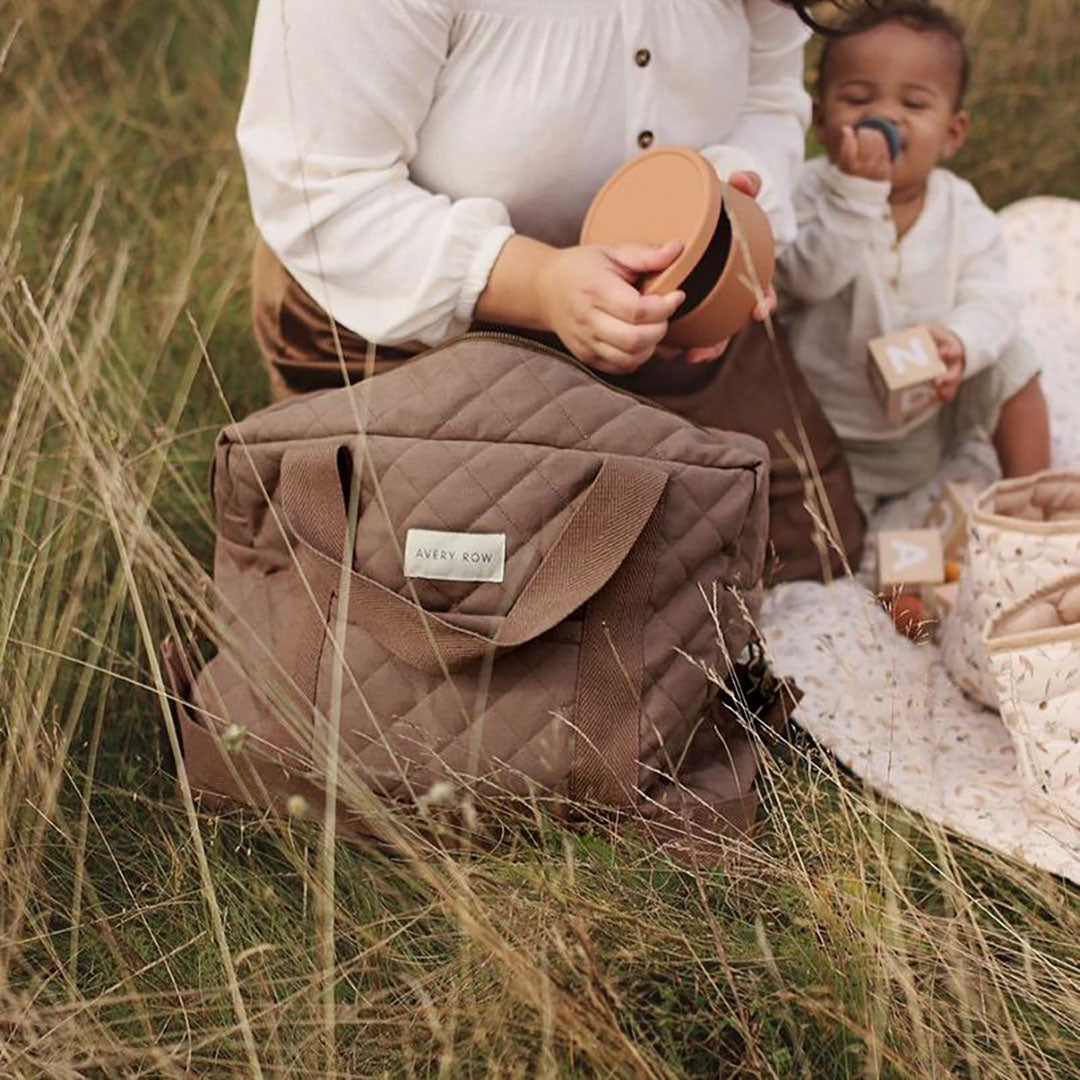 Hospital bag essential check list
Choosing and packing your hospital bag as an expectant mama has become a bit of a ritual, and so it should be. It's the bag that will hold everything you need close to you on that special day, the day you welcome...
Proud to be featured in